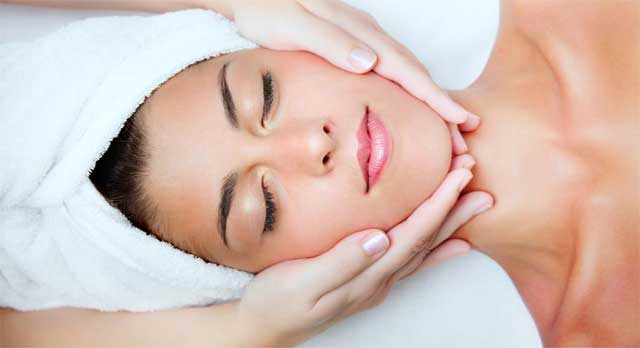 Our facial treatments include processes that stimulate cellular renewal, wellbeing, to assure skin nutrition, hydration, detoxification, to appear healthy and beautiful.
Facial skin tightening – Radiofrequency
Stimulates collagen contraction firming the skin and minimizing wrinkles. Promotes natural cellular renewal processes making skin firmer and smoother. Slightly elevates the cheeks; improves the contour of the face; minimizes wrinkles and folds, resulting in a fresher, more youthful appearance. All of this achieved through the stimulation of the production of new collagen and elastin.

Microdermabrasion
Exfoliation performed with diamond tip and suction that removes stratum corneum or dead cell layer of the skin, oil and impurities. It creates a stimulus to new collagen and elastin, improving texture, tone, discoloration, wrinkles, scars. It can be performed superficially or at deeper level and also be combined with other treatment techniques to optimize results. Excelent treatment for stretch marks.

Collagen mask
Innovative and with immediate results… for all skin types. Collagen is the main component, hydrates, regenerates, nourishes and iluminates skin. Collagen can be complemented with aloe vera, green tea, caviar or ginkgo biloba.

Deep Cleansing
A superficial exfoliation is performed to remove impurities. A variety of products are used for adequate nutrition and hydration according to your skin´s needs. On oilier or acne prone skin a deeper extracción is performed.

Wrinkles and Folds
Mature skin can be treated to improve their appearance and look fresher, smoother and renewed with treatments like Platlet Rich Plasma .

Acne and acne scarring
Treatment is determined idividually according to skin´s needs. It can include chemical peel, dermaplaning, among others.

Men´s Facial
Men's skin is thicker and produces more oil; it requires special products, that will help skin feel fresh, less fatigued.

Deep Hydration
Signs of aging, sun exposure, and insufficient hydration or moisturizing have harmful effects on the skin. Skin can recover its ability to retain water with the use of marine algae, vegetables, in serums and hydrating facial masks. Your skin will look fresh and be repaired an protected.